Oaktree Strategic Credit Fund
Private Credit Income Solution
Access to Private Credit Opportunities

Stable Current Income and Long-Term Capital Appreciation Potential

'All-Weather' Flexibility

Diversified Portfolio

Reduced Interest Rate Sensitivity
Leveraging Oaktree's Private Credit Expertise3
Global Leader in Alternative Investing
Oaktree's global AUM has grown to
$164 Billion
and includes $98 billion of credit assets under management.
Competitive Private Credit Platform
Forty-four private credit professionals leverage the insights of
270+
credit experts and employ a highly selective approach.
Unwavering Focus on Risk Management
Oaktree's time-tested and unifying investment philosophy spans
25+ Years
and emphasizes risk control and consistency.
A Flexible Approach
The Oaktree Strategic Credit Fund (the "Fund") applies a flexible, "all-weather" approach across the private and public debt spectrum, allowing us to dynamically allocate in response to changing market conditions. Oaktree's unwavering focus on risk management throughout the process is what we believe is essential to achieving the best outcomes in all markets.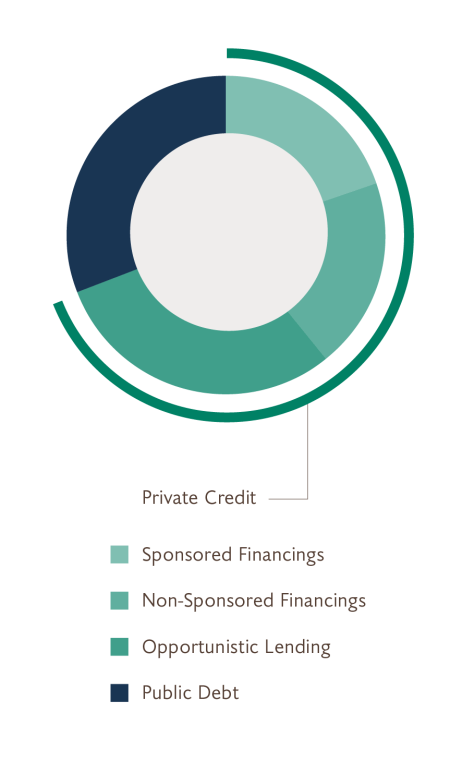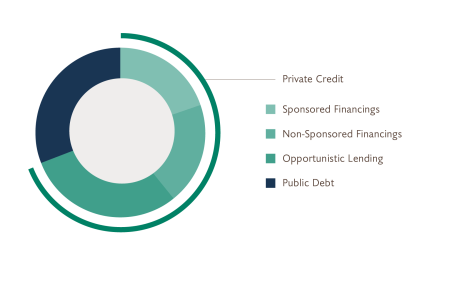 1The Net Asset Value ("NAV") per share for each class of shares is determined by dividing the value of total assets (including accrued interest, dividends and assets purchased with borrowings) attributable to the class minus liabilities (including accrued expenses, any reserves established by the Adviser in its discretion for contingent liabilities and any borrowings) attributable to the class by the total number of Common Shares outstanding of the class at the date as of which the determination is made.
2The Fund has elected to be regulated as a BDC under the Investment Company Act of 1940.
3As of March 31, 2022. Oaktree Capital Management, L.P., is a leading global investment management firm headquartered in Los Angeles, California focused on less efficient markets and alternative investments and is an affiliate of Oaktree Strategic Credit Fund's investment adviser, Oaktree Fund Advisors, LLC (the "Adviser" and, collectively with its affiliates, "Oaktree").